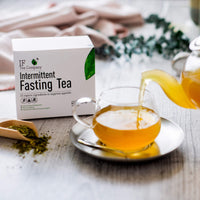 What is IF Tea?
- IF Tea combines the 3 most science backed beneficial teas for fasting. Yerba Mate, Green Tea and Black Tea.
-Yerba Mate stimulates GLP1 and Leptin which helps reduce appetite
- Designed to be the after meal drink to help curb appetite and aid metabolism, digestion and control hunger overall
- The Best Teas Combined plus 11 Other Super Ingredients
- 0 Calories and 0 Sugar
- As much natural caffeine as a cup of coffee but smoother with no crash
- Boost energy, metabolism and digestion
- Improve cognition & focus and decrease stress & anxiety
- Improves gut health and helps keep you regular
- Help lowers blood sugar and helps with insulin sensitivity
SHOP TEA NOW
Helps Appetite & Digestion
A Harvard Trial showed that people starting a fasting regiment can have a drop out rate as high as 38% due to not being able to resist their appetite hormones and hunger center going in to overdrive. Intermittent Fasting Tea is a combination of green tea leaves, green tea extract, black tea, yerba mate and 11 other organic ingredients that are loaded with anti-oxidants and properties to help suppress appetite, stave off hunger, and optimize digestion. Tea is one of the most recommended solutions to assist with fasting and weight loss.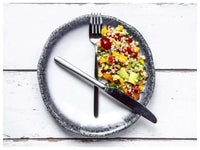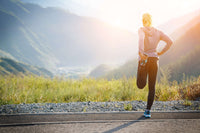 Increases Energy & Metabolism
IF Tea's ingredients have over 70mg of natural caffeine that provide a clean, smooth and focused energy that will help boost metabolism, increase exercise performance and reduce fatigue without the jitters, headache or crash you might get with coffee or pre-workout supplements.
Mental Clarity and Calm
Each tea bag is a combination of Yerba Mate, Green Tea, Black Tea and 11 other ingredients all geared towards helping with fasting.  IF Tea can help with mental clarity, cognitive function, physical activation and relaxation